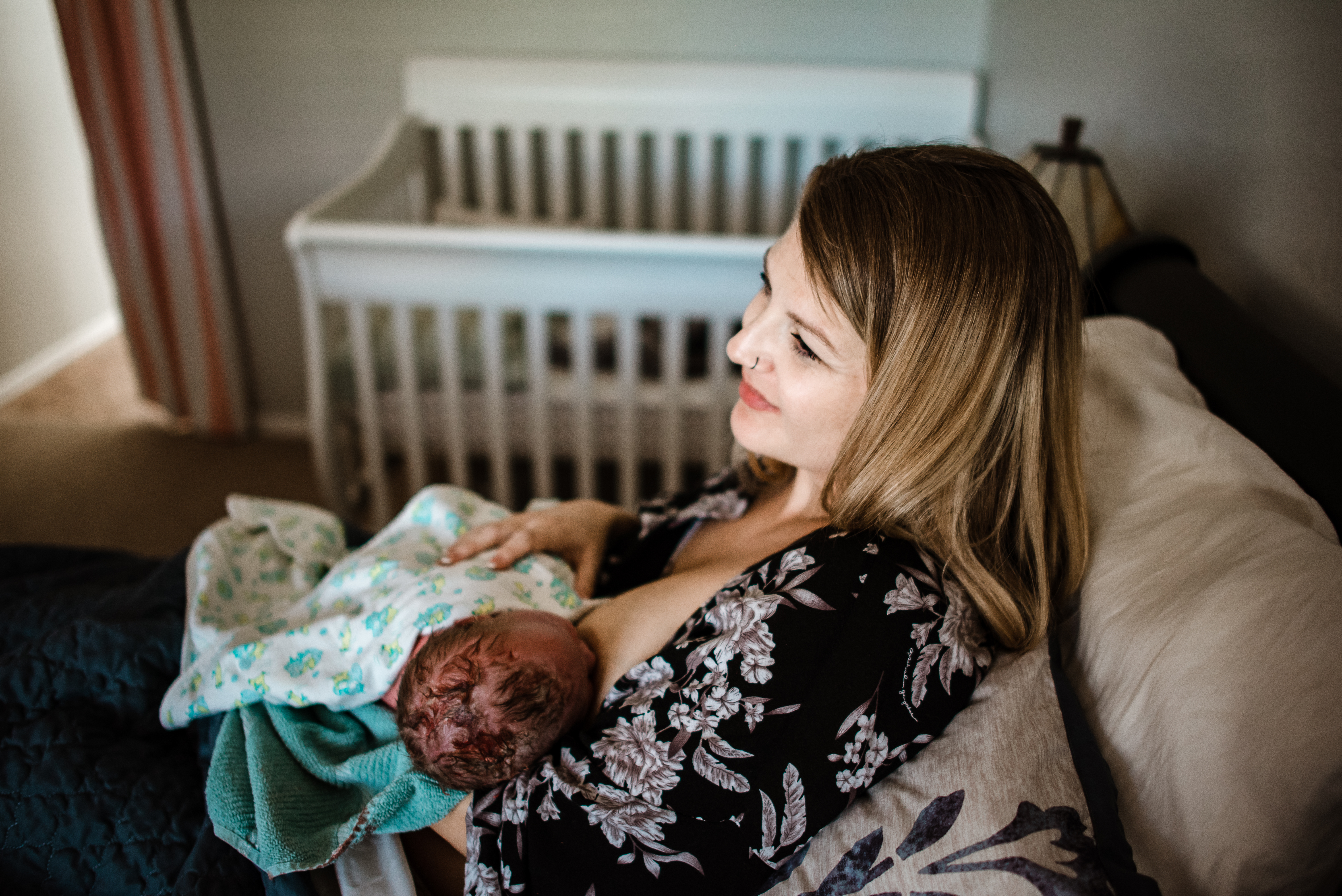 Testimonial:
"I juggled with the idea of taking a birth class before my 2nd child, mostly because I thought I knew what I was doing and I had never taken one with my 1st, so what's the point right? Wrong attitude to have! The day before I went into labor I decided I'd give it a try, what did I have to lose? How thankful I am that I took it (basically as a crash course). I was astonished at how much easier this labor was due to the breathing and vision techniques that I learned. Alyssa has such a way about her when she explains everything, it totally put me at ease. Highly recommend taking this class for anyone expecting, even if it's your 3rd, 4th, 5th... is etc" - Rachel
Nervous about how your birth will go?


This course will quickly get you feeling more at ease with a better understanding of how birth works. You'll gain confidence and coping techniques to help you move through labor more easily.


Hoping to avoid a c-section or other interventions?


I want that for you too! I will give you all the information you need in this course to help you avoid common interventions unless they are absolutely necessary. 


Strapped for time?


Childbirth classes don't need to take weeks to complete. By the end of this three hour class you will completely shift your mindset around birth and gain the tools you need to have an easier birth. This comprehensive on demand childbirth class is 100% online,
​on YOUR schedule at YOUR pace. 


Sneak a Peak
Grab a look at what this course is all about!
Example Curriculum
Available in days

days after you enroll

Module 1: Your Body In Childbirth
Available in days

days after you enroll

Module Two: Working With Labor- Preparing the Mind and Body
Available in days

days after you enroll

Get Informed- Your Choices & Your Questions Answered
Alyssa Johns, Midwife
Alyssa had her own two babies at home and fell in love with birth and what our bodies can do. After experiencing a calm and empowering birth, she wanted to support other families in gaining the knowledge they needed to do the same.
She has been teaching childbirth classes for almost a decade and is an out of hospital midwife. She has a background in teaching with a Masters in Curriculum & Instruction, so teaching about birth gets to combine her two strengths.